Java Full Stack Developer
Warszawa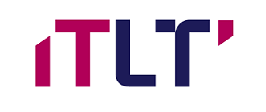 | | |
| --- | --- |
| Województwo | Mazowieckie |
| Miasto | Warszawa |
| Branża | IT/Telekomunikacja |
| Nr ref. | 005502 |
| Data publikacji | 2018-10-25 |
| Oferta ważna do | 2018-11-24 |
Zakres obowiązków
Support the entire software life-cycle (concept, design, test, release and maintenance).
Write unit and UI tests to identify issues.
Work in an agile team side by side with business specialists, program managers, software engineers and designers.
Oczekiwania
Requirements:
Excellent knowledge of Java 8.
Java Frameworks: JPA / Hibernate, Spring DI, Spring Boot, Servlets, JSF
Services: REST/JSON APIs, Messaging (Amazon SQS/SNS, ActiveMQ, Kafka), Swagger
Databases: MySQL, MariaDB
Testing: JUnit
Deployment: Git, Maven, Tomcat, Jetty, Jenkins
Operations: Basic Linux knowledge (Server / Workstation), Docker
Nice-to-have:
Databases: MongoDB, Cassandra, CockroachDB
Cloud Services: AWS, GCP
Operations: Terraform, Kubernetes, Prometheus, Grafana
Previous e-commerce experience.
Good understanding of Agile / SCRUM framework.
Oferta
Independent working environment from Design to Go Live.
Changing and interesting topics.
Opportunity to travel abroad.
Flexible working.
Part of a young, international, diverse, talented and motivated team